Sarah is a first generation Australian who has very strong links to the UK!
She just moved back from the Big Apple where she's been living for a year with her boyfriend and she's even been in Tokyo an impressive 5 times!!
Sarah has always been obsessed with style, ever since she was a toddler, mesmerised by the many ways we use fashion to define our own identity! She loves to remember her favourite outfits at different times in her life, having been through so many different phases including those shed rather not revisit – emo!
Growing up in Australia, she sometimes felt there was a lack of trends and styles compared to the northern hemisphere. But Sarah has always wanted to change that so after she graduated university, she decided to enrol into a fashion college.
Ever since then Sarah's been documenting her outfits and travels through her Instagram @sarahjaneasquith she's been able to build such an amazing community of people who share the same passions as herself.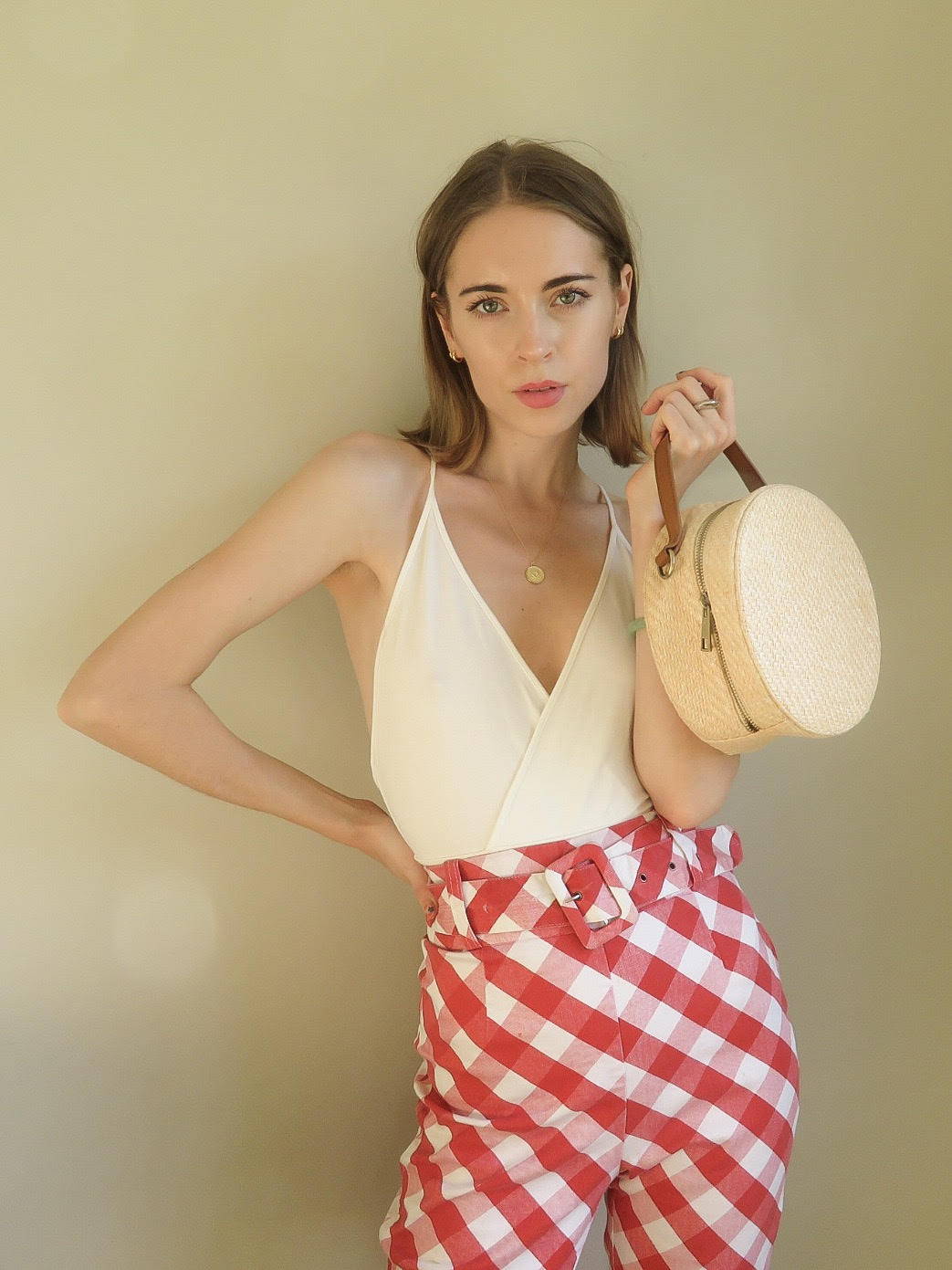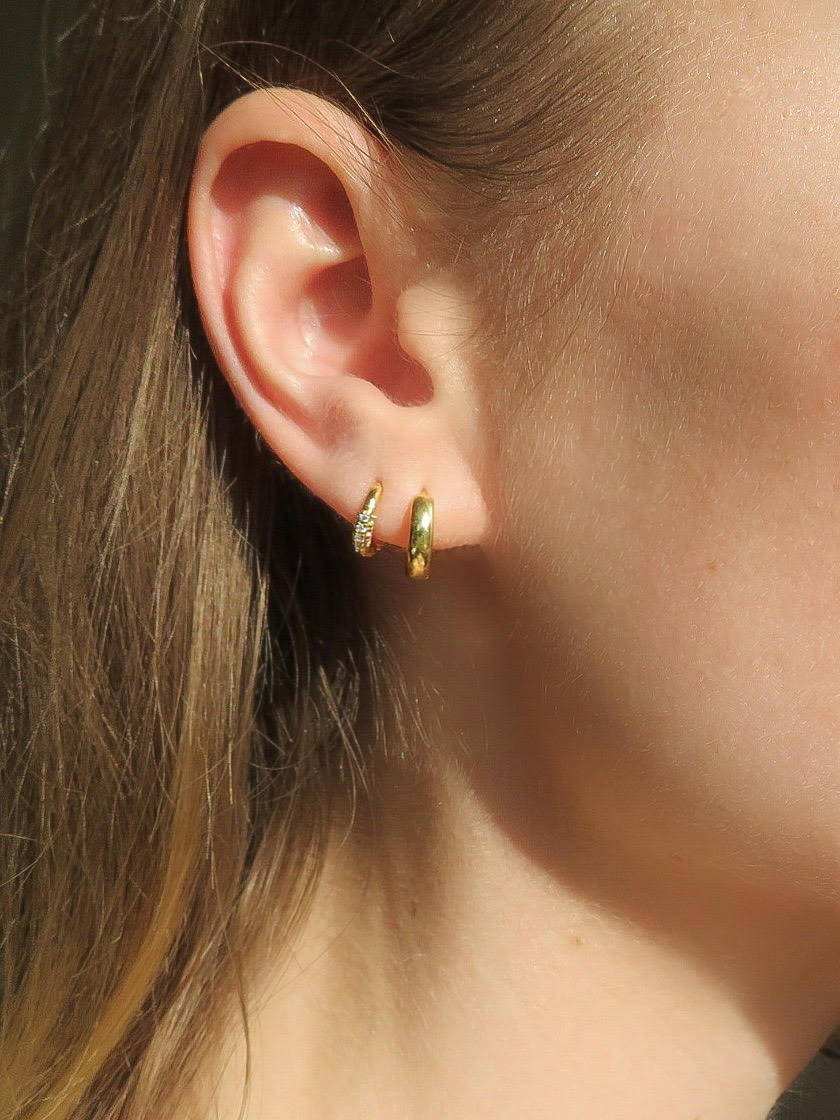 How would you describe your style?
This is quite a hard question for me! I would say it's a mix of everything really! I love loud colourful looks but also minimal neutral too. I also love mixing feminine and masculine pieces. My style is really open-minded.
What is the best style advice you received?
Keep things classic. There are so many style icons from the 20th century that we all still take notes from even today. Wearing pieces you know you will still love in the future not only keeps you looking stylish practically forever, but is also a great sustainable option too!
Gold or silver, both? - Why?
Both! I love to frame my face with gold, so earrings and necklaces in gold is a must, but I have fun and mix all metals on fingers and wrists. I wear a silver ring all the time, and have quite a lot of silver and rose gold rings that I wear on and off.
What accessory/jewellery is your go-to in any situation/favourite, why?
Earrings! I can't leave my house without wearing earrings, I just don't like the look of my piercings without them. Gold hoops are my favourite, whether they're sleepers, huggies, or big statement hoops. They always elevate an outfit to the next level, like the cherry on top to any look.
How do you like to style this item?
The great thing about gold hoops is you really don't have to think about how you will style them, they go with anything! I love sweeping my hair up into a ponytail and wearing something structured, like a blazer or a plain white tee, and finishing it off with two complementing hoops in each ear.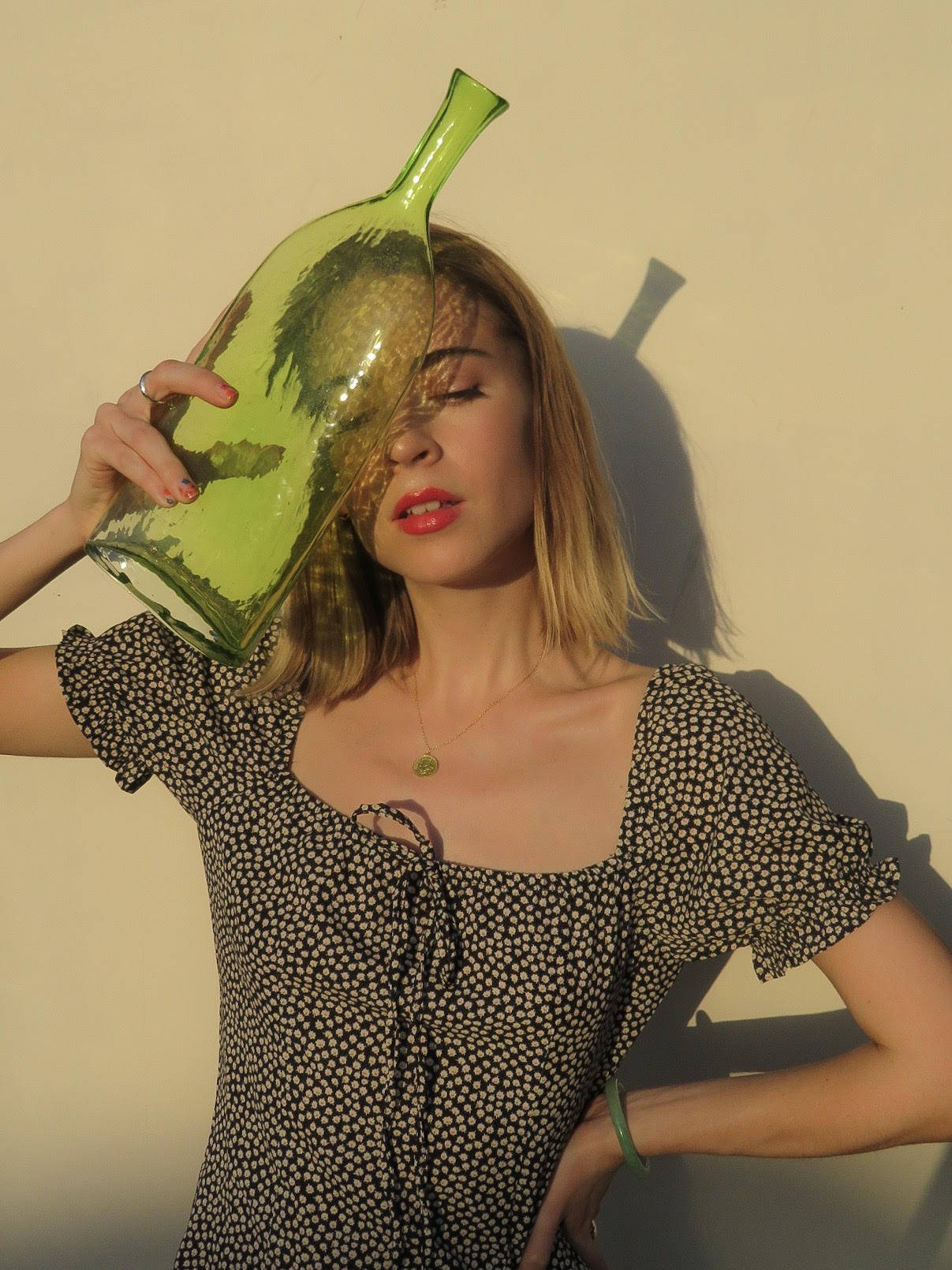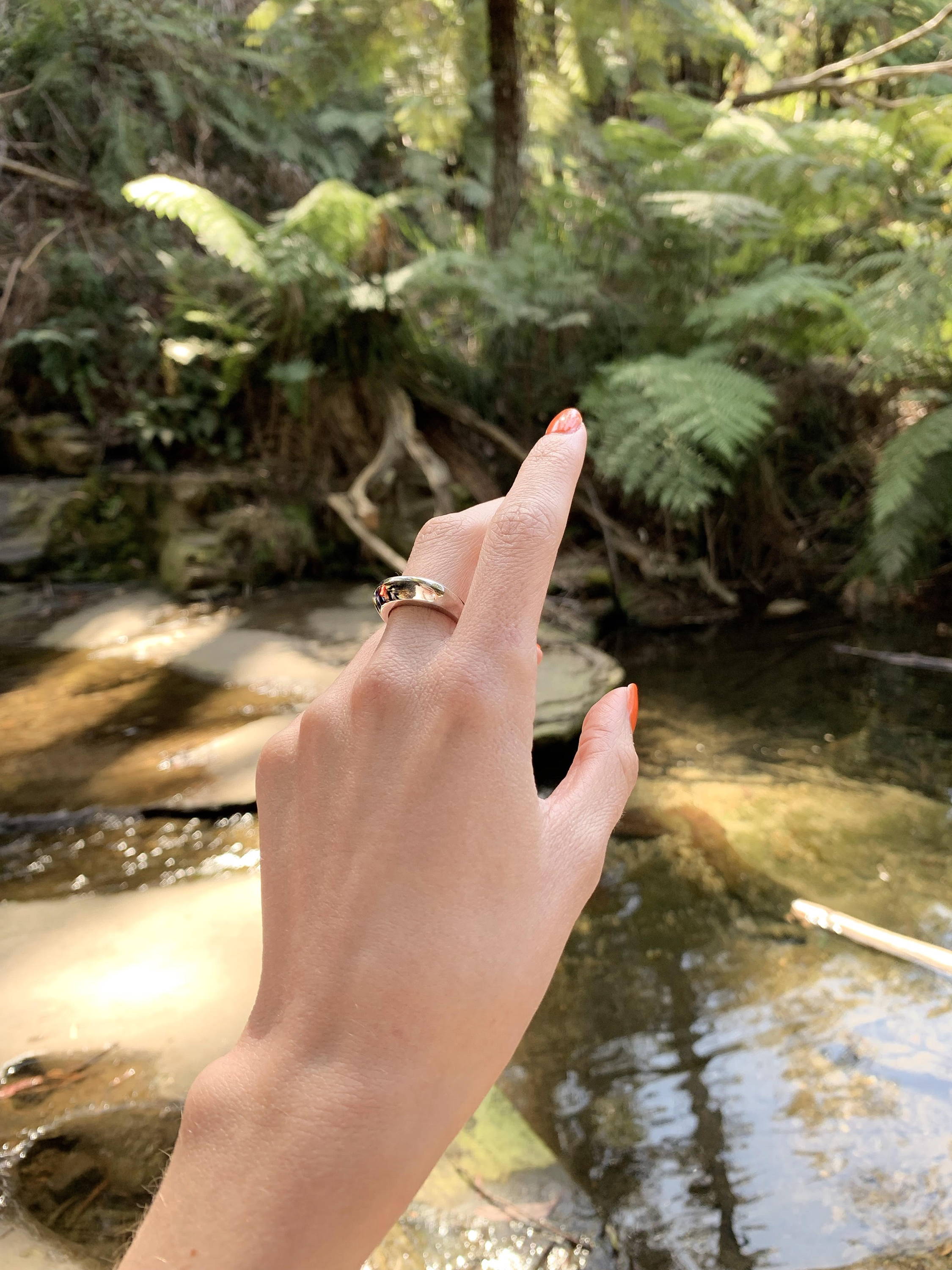 Where, who and what do you get inspiration from?
I get inspiration from everywhere! Simply watching people in the streets is such a main source of inspiration for me. As a Visual Merchandiser it really helped with how I styled outfit displays. I also love scrolling through Pinterest and magazine websites, watching old films and researching trends from the 50s to the 90s. My Mum has always been an inspiration for me too, she's wear I get my love of style from.
What is your favourite place in the world and why?
I am a big lover of travelling so I have so many favourite places. Home is where the heart is, but venturing out is a passion of mine. I love Tokyo, Taipei, Paris, Belfast, and London.People watching in these cities is so fascinating, each city has its own unique style and I love them all! My favourite place in the world, however, has to be anywhere that I am surrounded by people who I love and make me feel happy.
What do you always carry with you?
My phone! It might be a bit of a boring answer, but I feel so lost without it! I have forgotten my phone at home on a few rare occasions, and each time I have felt like I missed out on so many opportunities for photos! If not my phone, then I always have a good tinted lip balm with me.
Style wise, what's a no for you?
There have been so many trends that I wouldn't go near for years, but after trying them out I ended up loving them! However, I don't think I could ever start wearing flip-flops, not even the trending ones with heels. I just can't stand anything between my toes, and cringe every time I see them!
In 10 years' time where are you and what are you doing?

I'm living in a city I love, working in a job I love, and living in a place that I have made into home with my man. I like to keep my options open. I'm in a long distance relationship, and I can't wait for us to live together! Living in London or Melbourne would be a dream. I would love to work in the fashion business industry as either a Visual Merchandiser or Content Creator/Prop work.

What is your best accessory/jewellery styling tip?
Don't be afraid to try new things! I love looks where more is more, when you can layer all your jewellery and add more accessories to really liven up an outfit. Mix metals and jewels, like a queen or an ornate painting. Although I also love when the best accessory is your skin. A square or sweetheart neckline is gorgeous with a really thin delicate necklace, or simply nothing at all.