Loïs is the girl behind the Instagram account loorosemary.
She is obsessed with everything concerning creativity and style. Her loves are fashion, painting, styling, photography, graphic design, playing hockey and singing. She's currently in the 6th grade of VWO (high school) and will graduate this year. After her graduation she will do a gap year. She's planning on spending a lot of time creating things, working, traveling and doing all the things she loves to do. She really wants to go to Copenhagen again, since she's fallen in love with this incredibly inspiring city which she highly recommended if you love Danish design, fashion and art!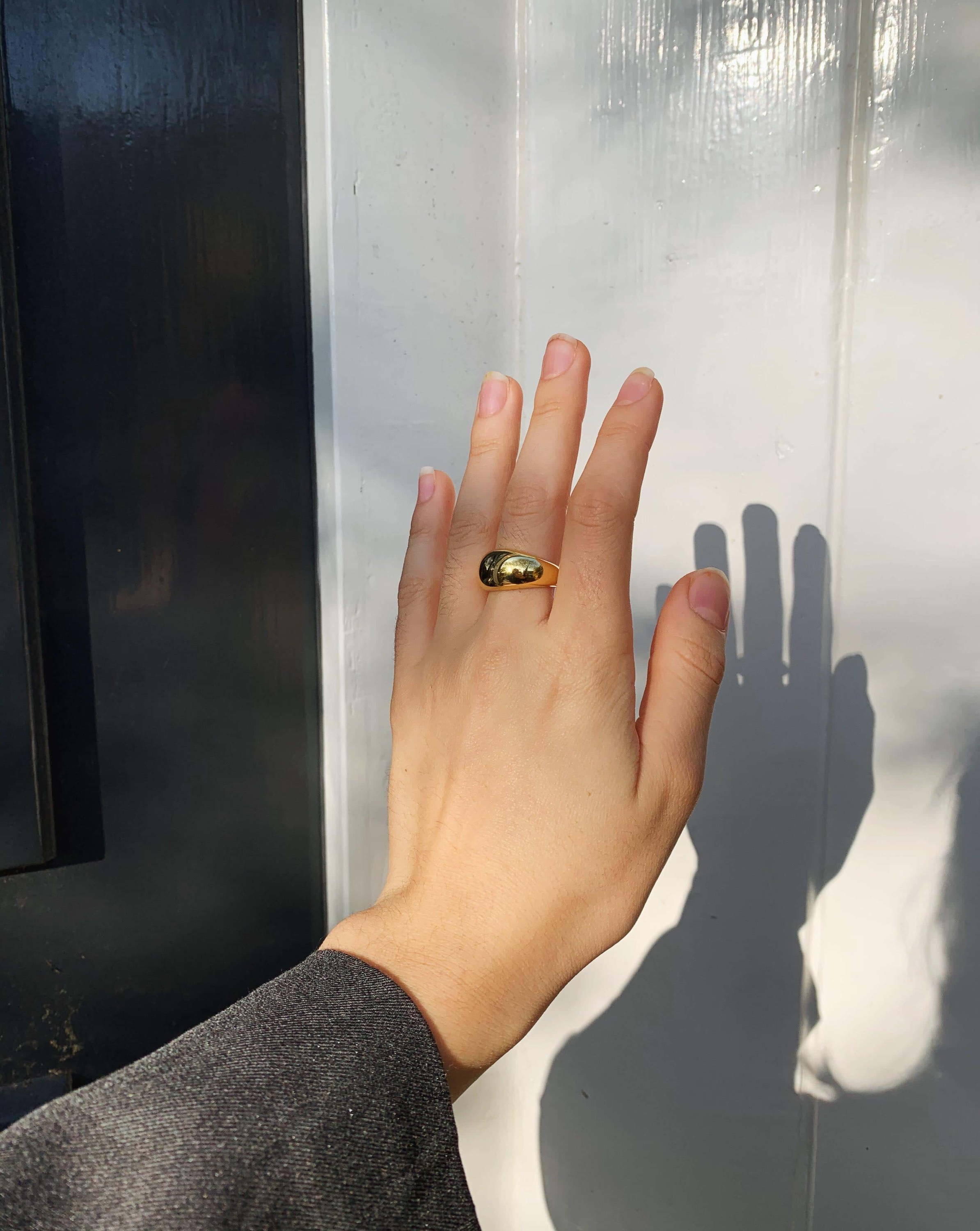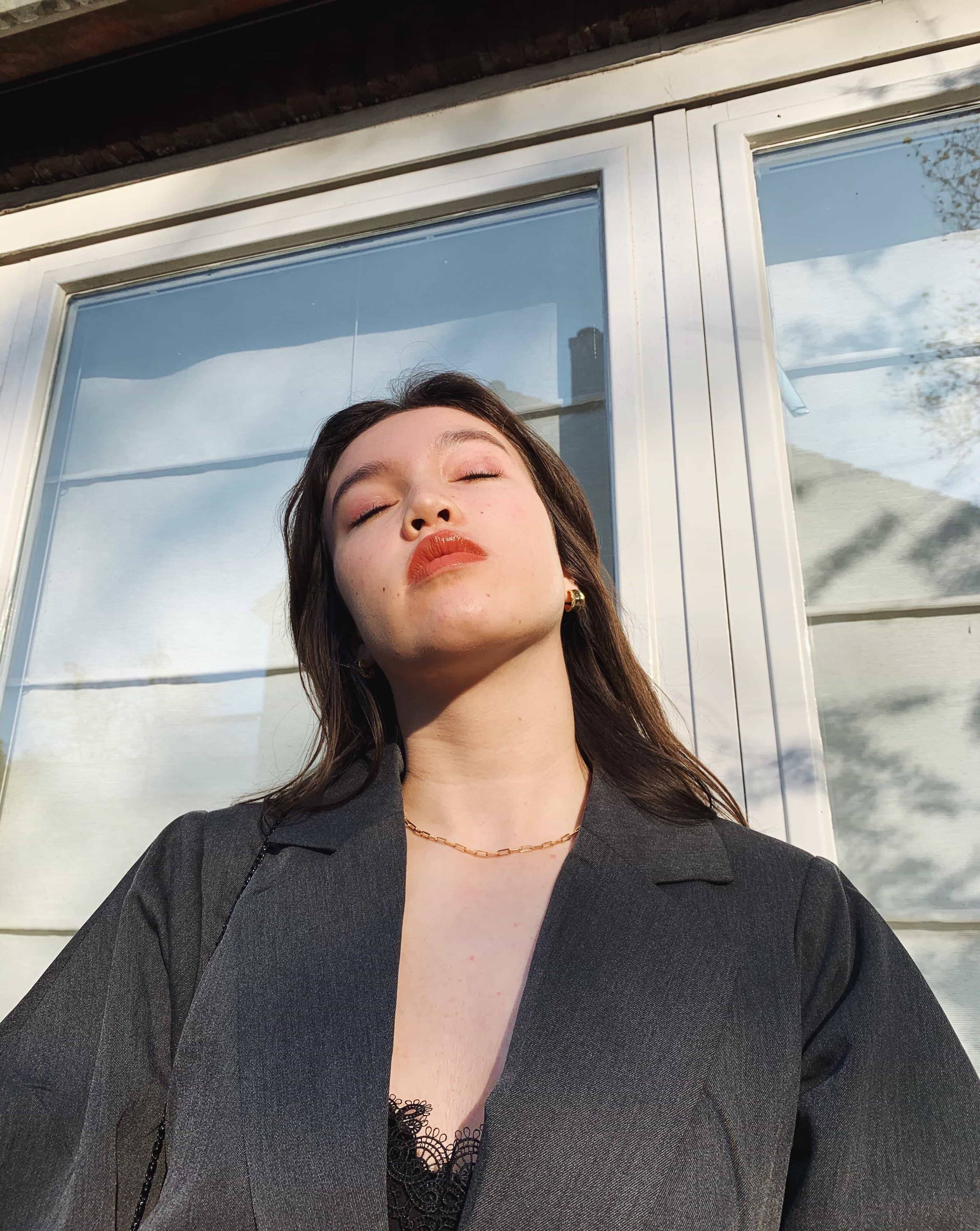 When and how did I become an influencer and what is it like?
I started my account in 2013 as called: 'thebeachdreams'. Yes, I know. I used it more like a moodboard than a business account. I posted some stuff from Tumblr and my own pictures. I have always been obsessed with images so that is why I started it. Then, around three years ago the influencer market started to flourish on IG. Besides YouTube, the platform was really growing and becoming popular. I remember looking at these new 'influencers' and thinking to myself: 'I could totally do this too, why not?'. So that is when I started to create better pictures, mostly of myself. I could have never pulled this of without my sister and my friends. Shoutout to you guys, thank you and love you! My page started growing and was getting more support, it really helped me develop. And now I am here, seventeen and working with such cool brands. I would rather call myself an 'all round creator' than an influencer. Sometimes people ask me: 'when the hell are you going to wear that?!'. That is what I love about this, I am able to create my own world. I create the concept, choose the location, style myself, be the model, edit the pictures and choose the photographs. Yes, it is a lot of work and sometimes stressful. It is something that you care about every single day. I am grateful for my parents who let my sister and I create numerous pictures on vacation, this kind of work always continues. Sometimes people stare at me when I am posing in public places. Some find it interesting, others give you the arrogant-face. But I am not stopping for them. I am who I am. Lately I have been trying to be more 'real' with posting imperfect photos on my stories. I think it is important that people know that we are also just people. I go to school, I play hockey, I have troubles, I lose faith sometimes and just do normal stuff. Not everything is all glitter and glamour.
How would you describe your style?
My style really depends on my mood and what I am into at that point in time, it varies quite a lot. One day I could be really 'urban', then I would wear: an oversized hoodie with some graphics, rough denim boyfriend-jeans, an oversized short jacket, big hoop earrings and a big chain necklace. I always like to add a classic touch like heels or an elegant bag. Then the other day, I wore pantaloons, a white fluffy sweater with balloon sleeves, a trench coat and my cowboy boots. Oh yeah, and lots of necklaces.I love to combine many styles together and try out new things. My style is a mix of: urban, classy, edgy, minimal, girly, Danish, cowgirl, vintage, boho, retro and a lot of pastel colours.
What is the best style advice you received?

Everything can be stylish if you combine it in the right way. I sincerely believe that you could give your old, vintage or second-hand clothes a new lease on life with a new restyled look.
Gold or silver, both? - Why?

Mostly gold because I prefer warm tones, it matches better with my skin tone. I love light silver too though; it is looks more classic.
What accessory/jewellery is your go-to in any situation/favourite, why?

Middle sized hoop earrings are my all-time favourite. They go with everything and make me look older. I feel really 'bald and unfinished' without them. (don't know how to express this haha). But it really irritates me as well if I forget to put on my rings. Sometimes, when I am already on my way and realise that I've forgotten them, I bike all the way back hahaha. So stupid I know.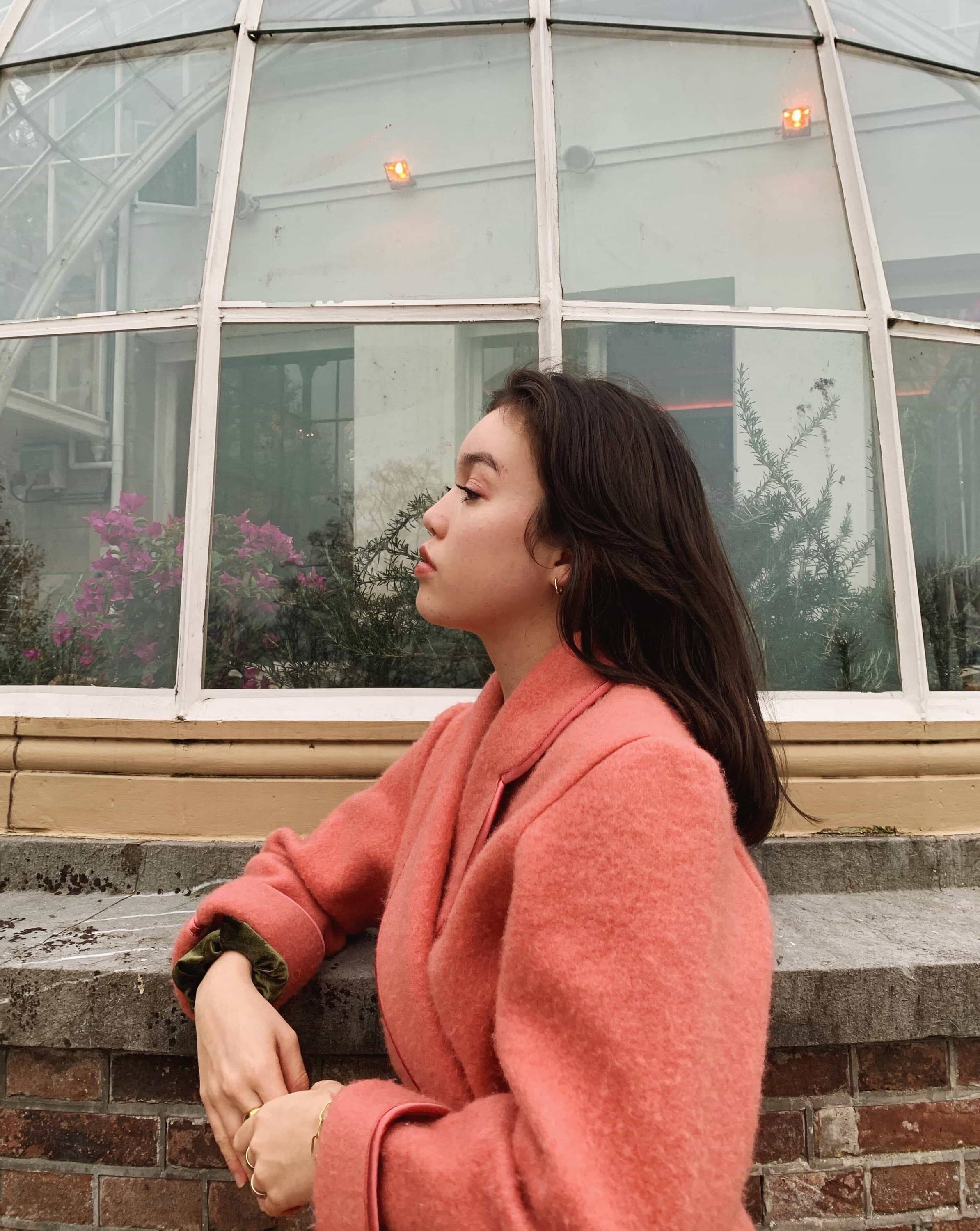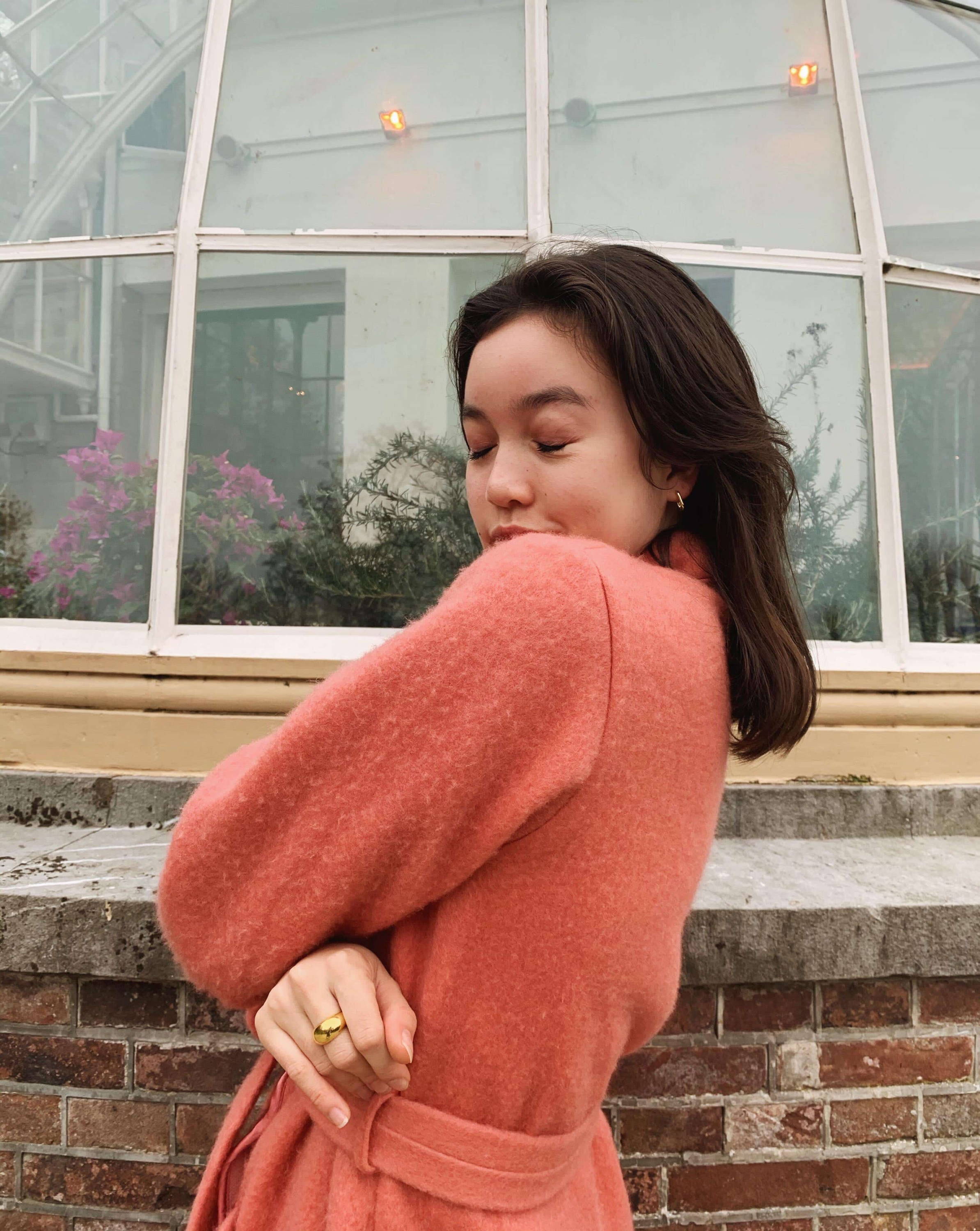 Where, who and what do you get inspiration from?
I love watching people on the streets. Find a bench in a big city and just watching them, it is very interesting. In big cities, you have a lot of people that are not afraid to stand out and don't go with the masses. I also read editorial magazines, for example: Indie magazine, ODDA magazine, Dazed and Vogue of course. Another source of inspiration are museums, I am really into the impressionists because they use a lot of pastels in their work. In addition, fashion exhibits are really fascinating too. If you like high fashion, you should download the Vogue Runway app. You can find almost all designer collections here! Other influencers give a lot of inspiration too, a few of favourites are: Josefine HJ, Vivian Hoorn, Matilda Djerf and Emma Leger.
What is your favourite place in the world and why?
My favourite place in the world is not really a concrete place, it is more a feeling of home and being understood. My grandparents' house in Spain has brought me so much love and memories, it is forever in my heart. My favourite city is Copenhagen, for the first time I did not really feel like atypical tourist being abroad.
What do you always carry with you?

Lip-gloss, a bottle of water, Dextro in case of an emergency and my phone.
Style wise, what's a no for you?

I do not like being really basic. You will never see me in a skinny jeans and a t-shirt, only when I am off to work. This look does not really express my personality and I find it boring.
In 10 years' time where are you and what are you doing?

In 10 years', time I will be 27 (that is old wow). I will have my own sustainable fashion business and an atelier doing all the stuff I want to do. Hopefully I will be still surrounded by lovely people and bonded in a strong loving relationship. I will be further developed and learned a lot on different levels. I will live in a big metropole and be inspired everyday while enjoying my freedom.
What is your best accessory/jewellery styling tip
More is less and less is more. Sometimes I put 10 necklaces on and sometimes 1, although I try to alternate the combinations. Another tip: buy jewellery made from a long-lasting material. You do not want your fingers or neck to turn green because the material sucks. I love mixing longer necklaces with shorter ones as well.
What do you think defines beauty?
I have learned in the past year that beauty really comes within, out of your inner self. If you feel good, have a peaceful state of mind and if you embrace yourself, then that is the message you are spreading out. Beauty is not defined by colour, length, skin or anything that is on the outside. All people have insecurities and fears. By embracing your own vulnerability, you become a stronger and more caring person and that is beautiful.
What outfit or style represents the real you?
An outfit that fits me as a person the best, is an outfit that is a bit flowy and feminine. When I feel calm and loved I can be a bit of a 'hippie'. Feeling comfortable and beautiful in your outfit really strengthens this feeling. In summer, I love to wear all kinds of dresses, sometimes with boots, let my hair down, wear a lot of shell jewellery and cute accessories.