Elefheria was born and raised in Greece! She's running her Instagram account @ele_fthe_ria which has 12.8k loyal followers.
She's in love with travelling abroad and discovering new places and cultures! In her free time she also does Pilates and tries to meditate as much as possible, which is her two 'go to' for relaxing her mind and soul from daily stress. Besides her influencer job she's working in PR as a social media manager.
I always remember as a child being obsessed with fashion magazines, watching singers on tv and recreating their hairstyles. I always loved fashion, but when I was in high school wondering what to do with life after school the only two options – fashion wise - that I knew at this point were either being a model or a fashion designer and none of them were for me, so I dropped the idea of doing something in fashion.
So my second passion/option was to study Biology, but unfortunately made it to Optics and Optometry school, not really loving what I was studying at this time made me turn to fashion again! I remember myself discovering the fashion blogger community, sitting on my bed and searching images on Pinterest - I still remember that feeling of excitement and inspiration when I was watching something that I really liked - and then the idea of being part of this came naturally to me, so I started sharing things that I loved on Instagram and step by step I grew a beautiful community!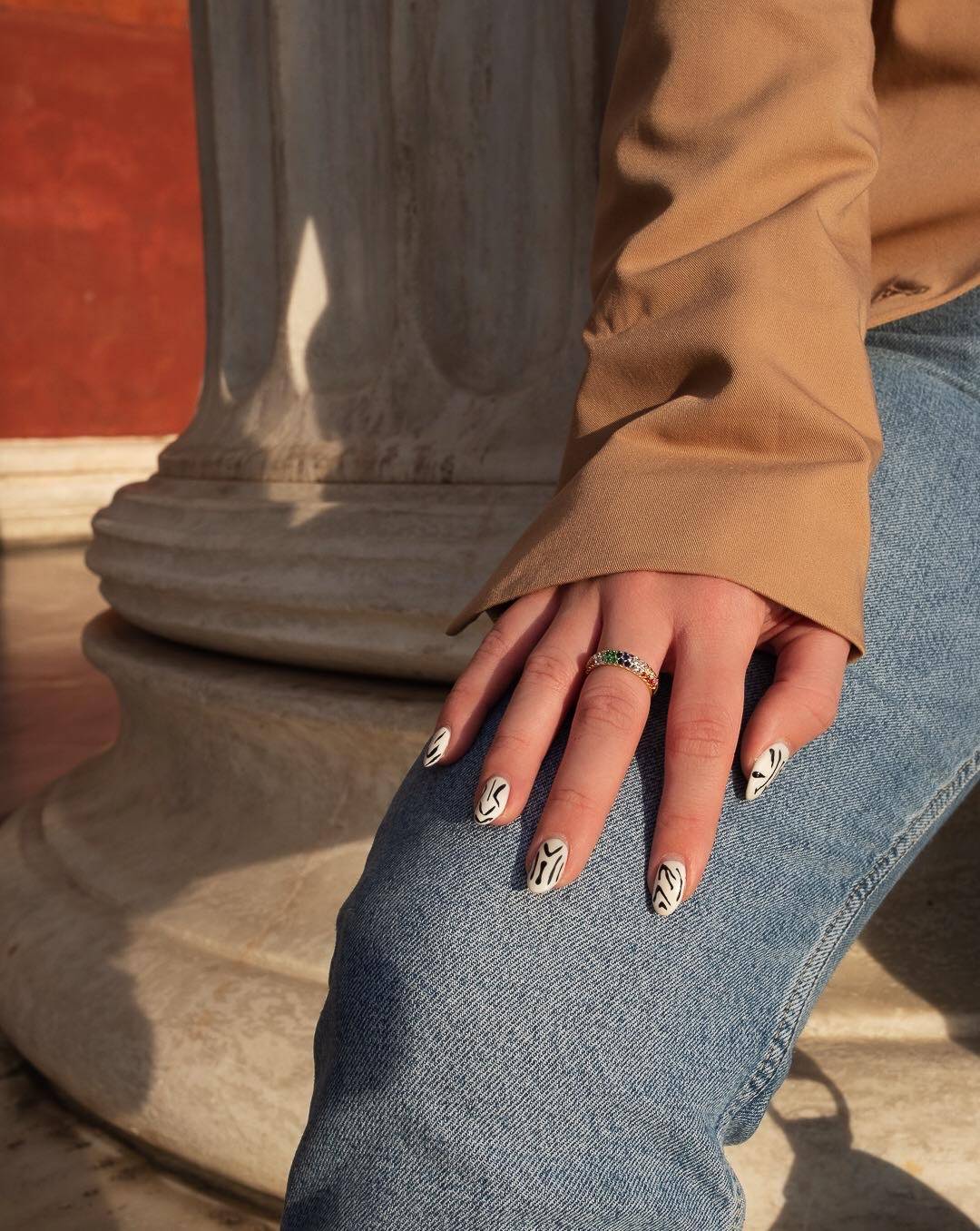 How would you describe your style?
That's always being a hard question for me!I really wouldn't put a label on my style! My style totally depends on the way I'm feeling! I like to experiment a lot, because I get bored easily, but I always try to add some classic chic elements to my outfits sprinkled with a bit of fun!
What is the best style advice you received?
Always keep things simple and minimal...by my mum of course! You don't need to own a ton of clothes to be stylish or to wear whatever is on trend if you don't feel like it! Just wear clothes/accessories that make you feel good, boost your confidence, without trying a lot! It's really important to wear or buy things that make you feel yourself or the best version of yourself!

Gold or silver, both? - Why?
GOLD! My 15 year old self would really hated me for saying this, because I used to love silver, but my 23 years old self can't live without gold jewellery! I feel that gold accessories can update every outfit that you're wearing, even the simplest ones! It's like you add a little magic.
What accessory/jewellery is your go-to in any situation/favourite, why?
My gold hoops! I simply love them... They go with everything and they can update the most casual and minimal outfit!
How do you like to style this item?
You just can't go wrong with gold hoops! Either wearing a pair of denim with a white t-shirt and an oversized blazer on top or a slip dress with high boots and a mini bag they'll look simply perfect!
Where, who and what do you get inspiration from?
Inspiration is everywhere... I feel the most inspired when I travel abroad, my favourite thing to do is to observe the people passing the streets! I also get a ton of inspiration from Pinterest and Instagram, you can find so many beautiful and unique photos from creators all over the world!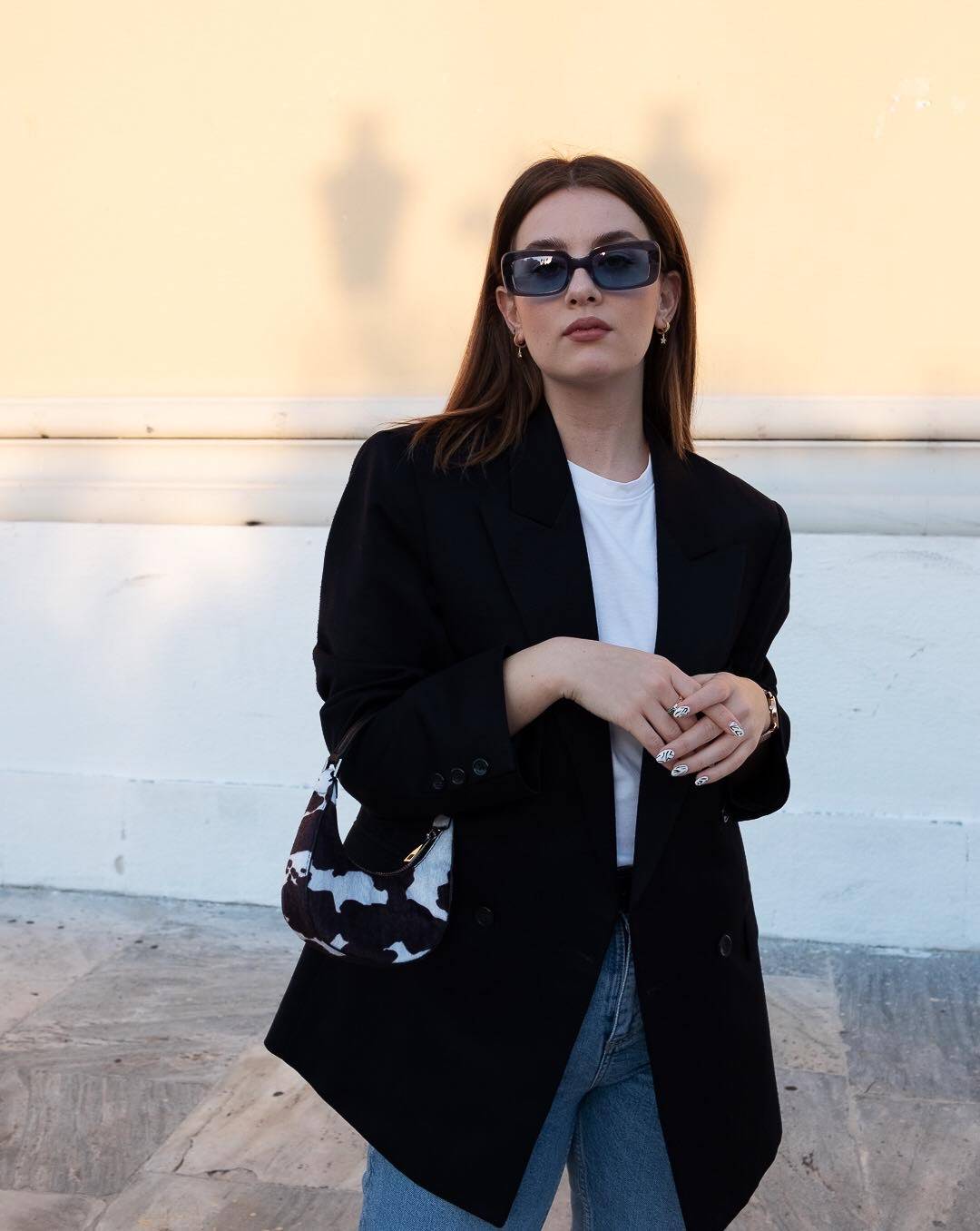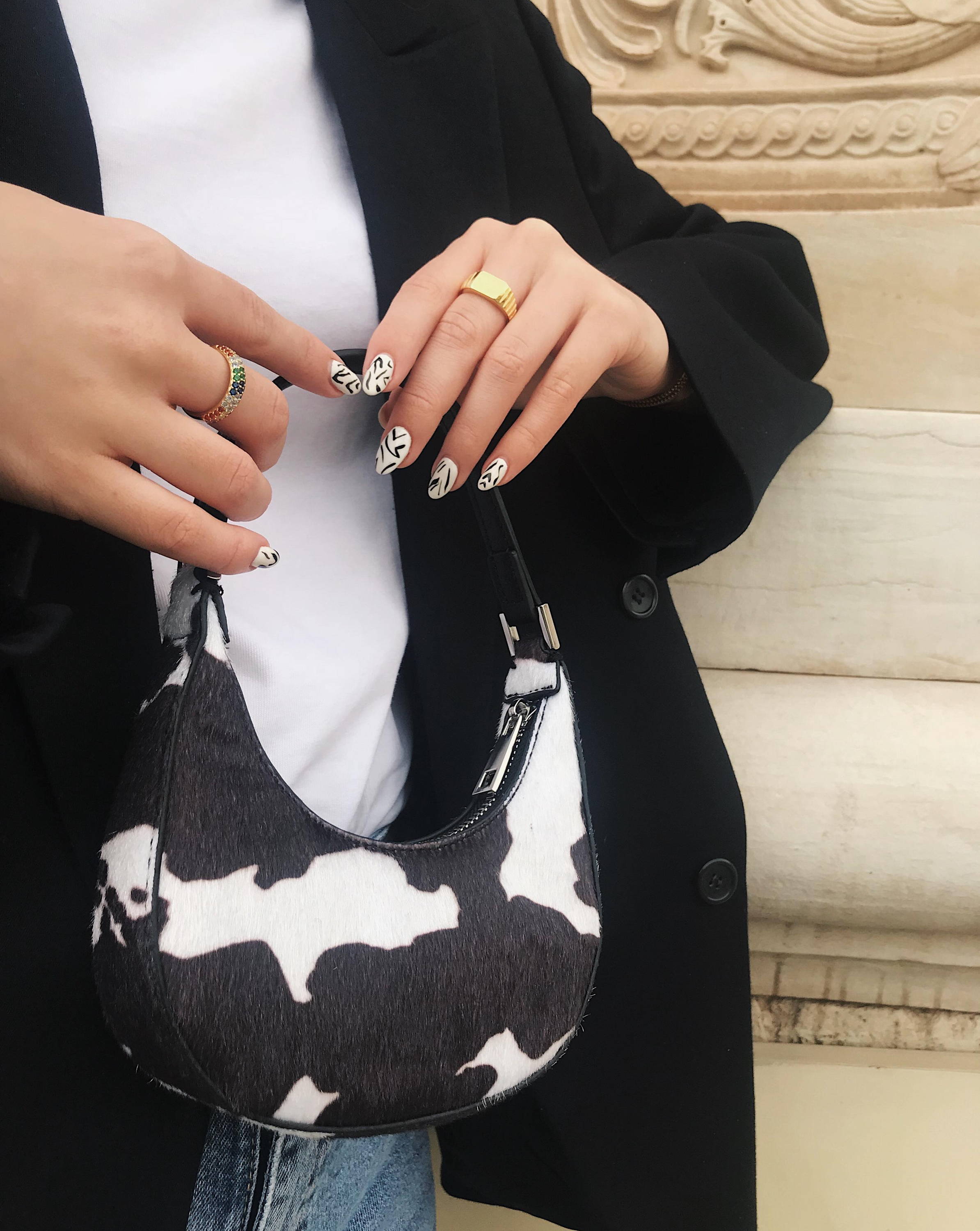 What is your favourite place in the world and why?
ITALY! I fell in love with this country from the very first moment I visited Rome! What makes it so unique? Every single town in Italy has its own unique character and it's very different from the others. Don't get me started with the delicious food, the art, the culture, I could make a travel guide to Italy for sure.
Last but not least, Italy is one of the leading countries in fashion design, every time I travel there I get so much inspiration!
What do you always carry with you?
The honest answer would be my phone, but besides my phone I always carry a nude lipstick with me! My latest obsession is L'Absolu Rouge Ruby Passion by LANCÔME.
Style wise, what's a no for you?
I try to experiment with my style as much as possible! So I can't really think of something that's an absolutely no for me as long as it makes me feel good when I am wearing it! But I have to admit that I am more in the classic side of style so if there's a trend that I feel that it's not going to last or everyone is doing it, I try to avoid it as much as possible.
In 10 years' time where are you and what are you doing?
I am living in Milan with my partner in crime, working in fashion industry, creating beautiful things and traveling the world!
What is your best accessory/jewellery styling tip?
Jewellery and accessories can really elevate your outfit, I hadn't realised this until not long ago! Wear a pair of denim jeans with a plain white T-shirt on top and add one (or two) gold chain necklace on top! You can also combine different kinds of earrings (hoops, studs, ear cuffs..), different sizes and materials to create a really statement look with accessories while wearing casual clothes and natural makeup!
What do you think defines beauty?
Might sound a bit cliché, but beauty comes from within! Having a kind soul is pure beauty for me!
What outfit or style represents the real you?
Lately I am simply obsessed with oversized blazers, gold jewellery and 90s shoulder bags!