3 Ways to stack your new silver rings
It's often said that less is more when it comes to jewellery, but sometimes one piece just isn't enough to bring your look together. The key to successful jewellery layering is selecting items with different colours, thicknesses, textures and placement. We have put together an easy 3 step guide on how you can layer your new silver rings.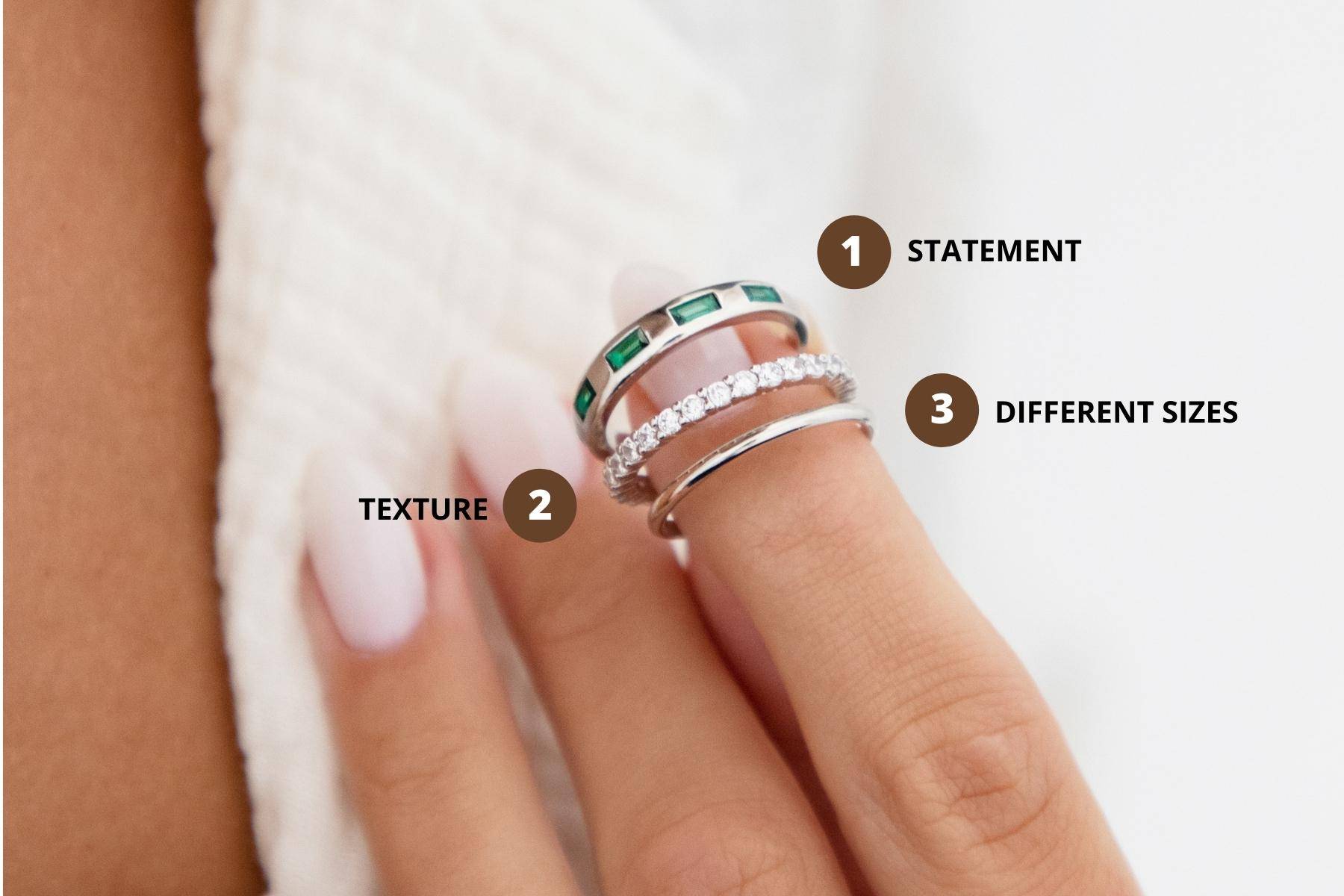 Add a Statement

Wear a single statement ring on one of your fingers surrounded by simpler ring styles. For a bolder look, add multiple statement rings to each hand, broken up by simple or 'spacer' rings, which are wider to create a break between detail.

Add Texture

We love adding texture to our ring stack. Play with different colours, stone cuts and details to make your layering stand out. For the final touch, included a ring with crystals on your ring finger, to add a bit more wow factor. 

Add Different Sizes

Your look will have more personality if you vary the size and shape of your rings. Combine thin and chunky styles and simple round bands with designs that run vertical or horizontal, your layered rings will draw more attention.